I showed up to help Ekaz install a new cam and heads on his 2006 Dodge Charger SRT along with a few other LXForum members. Super T, ChitownMSRT8, Motor, GasGunR, hops23, aarcuda, Scarbs, and Ekaz's dad all took some roll in this installation.
The install included PPP's Performance Heads, TrackWarrior Cam and Kook's Longtube Headers with highflow cats and midpipes. Here's some pictures from the day...
Ekaz - Removing the old plugs: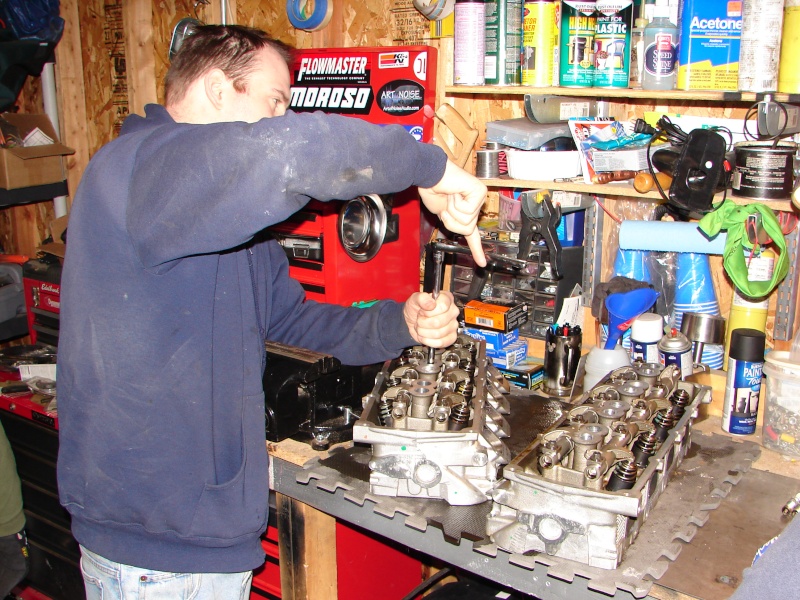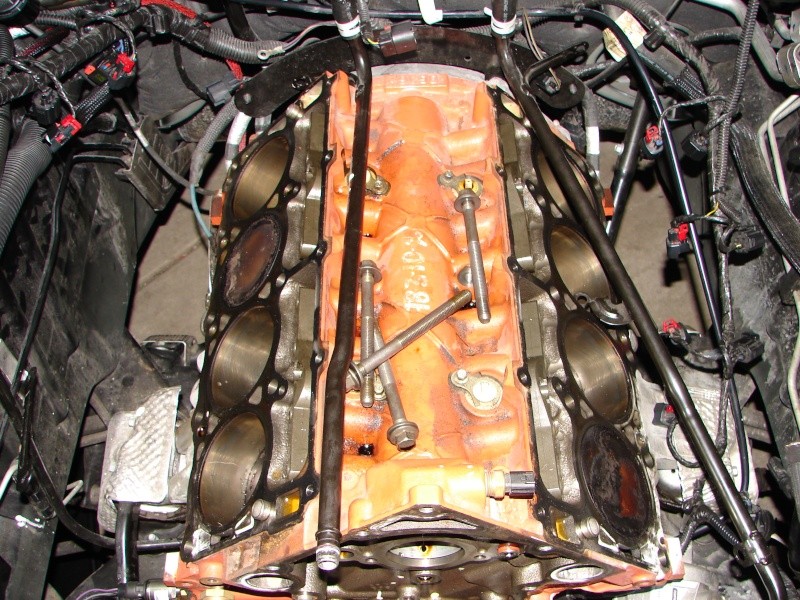 Having way too much fun lubing the cam:
And it's in!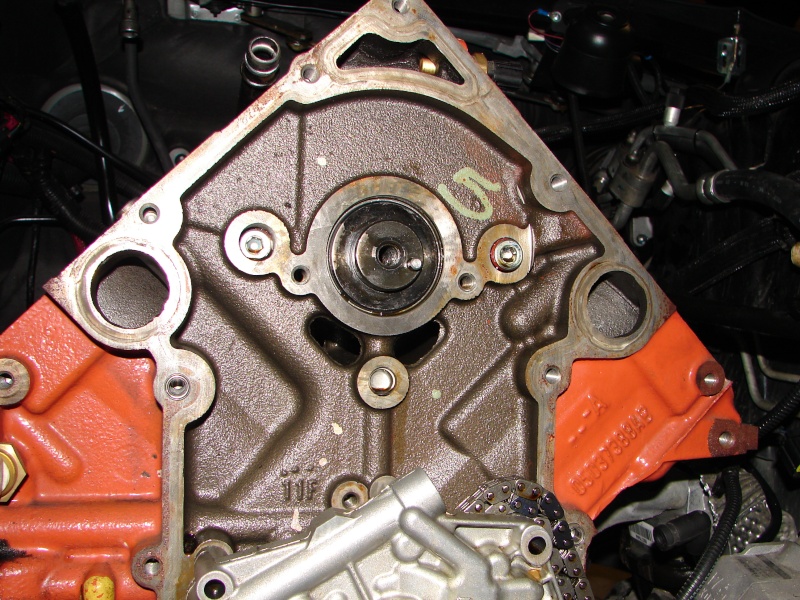 GasGunR workin' those header bolts:
Ekaz, Scarbs and Hops23 (front, left to right) and ChitownMSRT8 and aarcuda (back):
Motor, the bolt master: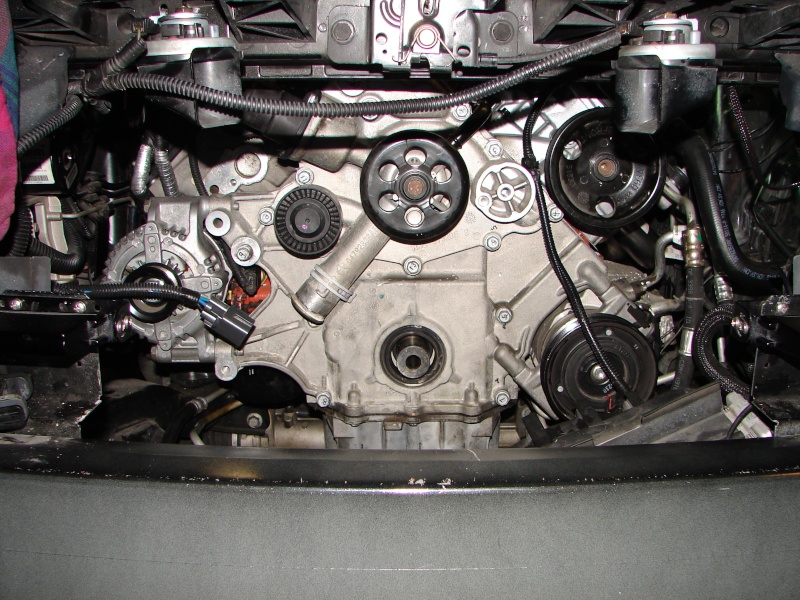 Hops23 and SuperT admiring those beautiful Kooks Headers: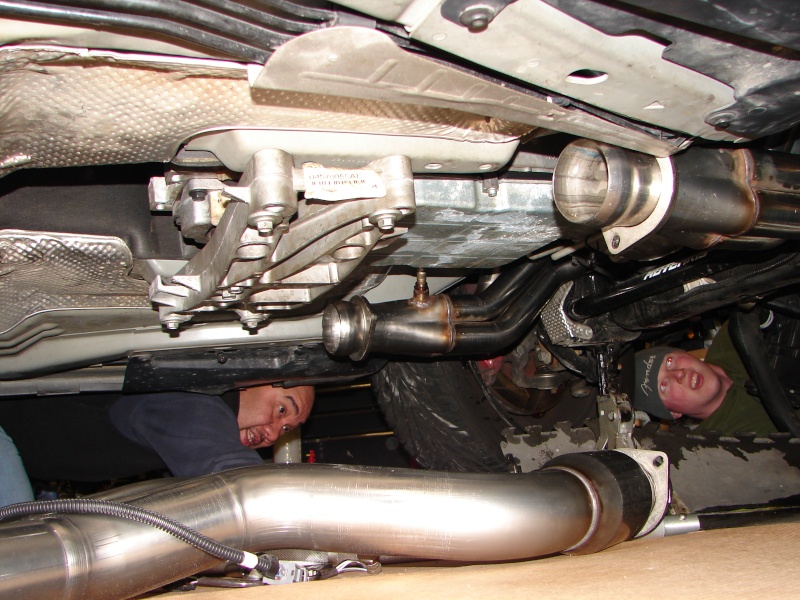 SuperT going above and beyond: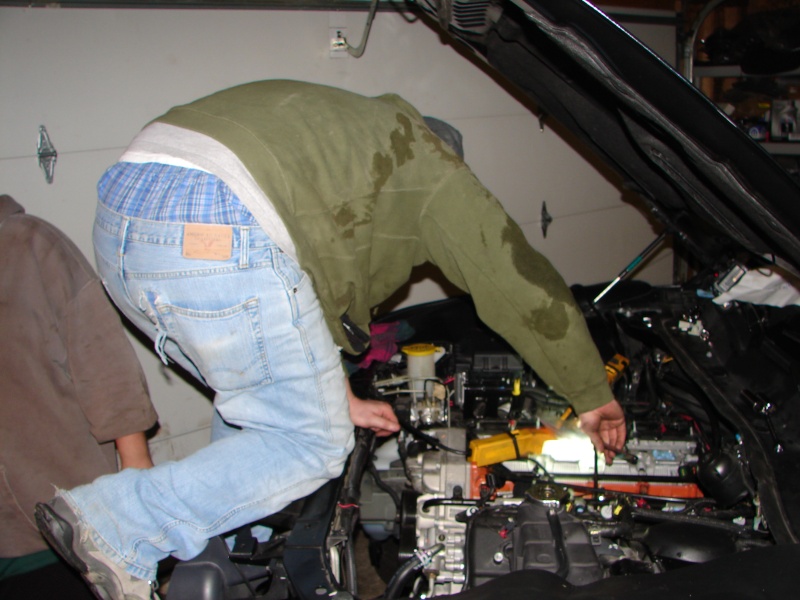 SuperT and Hops23 tapping the Manifold for new hose connections: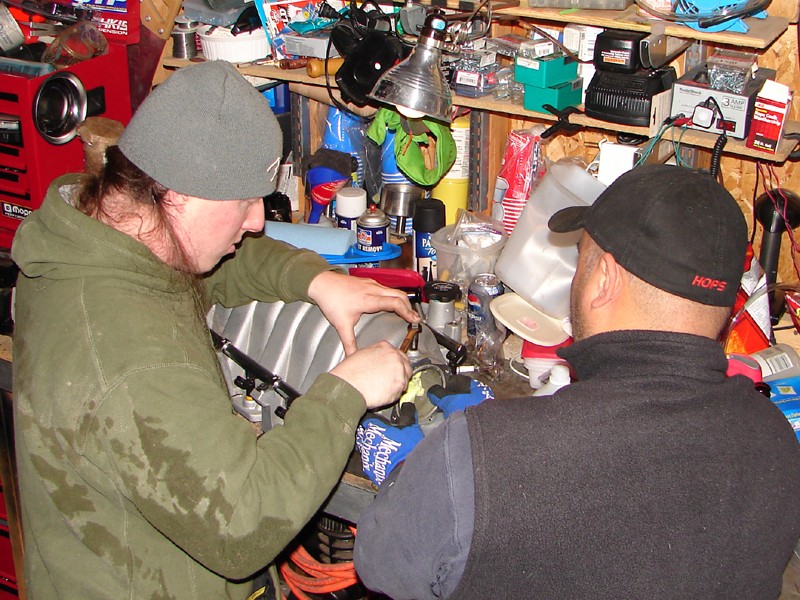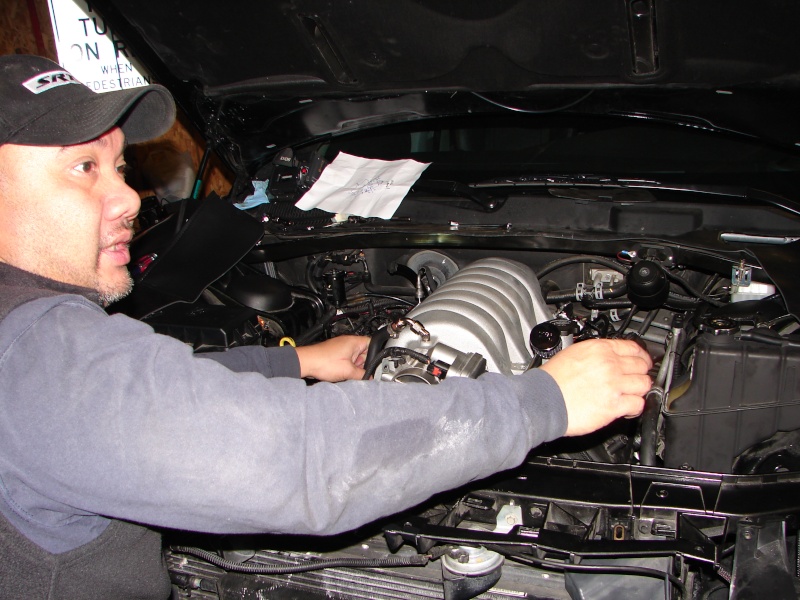 Attempting to flush the coolant lines. Notice the puddle toward the right side?
Ekaz's dad investigates the scene and helps determine the problem:
The LEAK! It became obvious that we had a problem before the motor was started. It turns out that the passenger side head gasket was installed upside down.
To be continued.....